For the return of our Lady of the Month articles we have interviewed 3 powerful women disc golfers from Texas. Stephanie Vincent, Renae Farr and Krissie Fountain have started the first Women's Disc Golf tour in the state of Texas. Four time world women's world champion Des Reading is also part of the Wildflower Disc Golf Tour. We hope to catch up with Des for a separate future interview. We find out more about these ladies, and the growth they are forging for women disc golfers in TX and beyond!
When did you first start playing disc golf?
Renae– In 2015. But I played my first tournament in 2016 an all Women's Disc Golf event (Texas Women's Championship). That got me hooked into playing disc golf tournaments.
Stephanie- I threw my first disc Feb 2006 at Circle R in Wimberley. My first event was in April 2006 in Round Rock TX. It was a women's only event called Texas Women's Championship or TWC. Like Renae, I was hooked, I wanted to play all the time. We are lucky in Central TX to have such a supportive community for female athletes.
Krissie – I started playing during the summer of 2013. My boyfriend at the time (now husband) had already been playing for a few years and knew of my softball background. He suggested on our 2nd or 3rd date that we go try it out together but he was nervous because he didn't know what I would think of it. Obviously I fell in love instantly and it is now a huge part of our lives. He didn't play in tournaments or anything like that so I basically took his fun hobby and cranked up the intensity by quite a few notches! We even got married on a disc golf ranch!
How did you learn about disc golf?
Renae– I learned from watching my boyfriend Drew and his friends. After just walking as a spectator, I decided to give it a try a year or two later. With my athletic background, I knew I had to play especially when I learned about competitive disc golf like minis and then later, larger tournaments.
Stephanie- My friends in college played and it's all they would talk about so if I wanted to stay friends I had to learn how to play lol. They already were connected in the community so it was easy to make friends and feel comfortable.
Krissie – See above 🙂
For someone visiting the general Austin, TX area what are your 3 must play courses?
Renae – Flying Armadillo in San Marcos, Circle C and Roy G
Stephanie- The Ranch in Waelder TX, Roy G and The Met
Krissie – Moodeys (where I got married), Williamson County DGC, Northtown Disc Golf Course
Why are women's specific disc golf tournaments and leagues important for women disc golfers?
Renae – It's important to have women's specific events because sometimes it's the only way women get out there. An all women's event is the entire reason I not only started playing disc golf tournaments, but also signed up as a PDGA member. The other tournaments were intimidating to me at the time. It's definitely a way to help build the sport and bring women together to support each other.
Stephanie- The number one thing I hear women say is "I'm not very good". We typically play with boyfriends, husbands and groups of guys so it's hard to have a true gauge of our skill level. When you bring women together and give them a chance to compete with similar skilled players it changes their outlook on competing, that's where disc golfers are made.
Krissie – Women's events are really the only time that we feel like disc golf is tailored to us. At women's events, there is great attention to detail. It's finally an event where women are put front and center. Providing a platform for women to feel empowered and confident is an important part of growing our side of the sport.
What is one tip you would give to a new player for better results when putting?
Renae – Breath. Aim. Focus. Fire. These are the words I tell myself before putting. Most importantly for me is to breathe and focus. I have bad anxiety and a lot of inner head voices but when I remember these two things, I usually do not miss my putts.
Stephanie- Breathing is so important and definitely underrated. I like to find my stance, get balanced and take a few deep breaths before every putt. Find a routine that works for you and stick with it but it all comes down to practice.
Krissie – Sound like a broken record here, but breathing. One time my dad (who is an avid ball golfer) was watching me putt (and struggle tremendously) during a tournament. He noticed that I was holding my breath as I was putting and advised me to fire my putt at the end of my exhale. It was a game changer and I'll never forget that piece of advice.
Tell us more about Mint Discs please! Which drivers from Mint do you suggest amatuer women disc golfers should try?
Renae – I suggest the Freetail. It's an understable fairway driver and is easy for anyone to throw. I like to shape shots with the Freetail, especially hyzer flips.
Krissie – Mint is an Austin based company started by three friends, Guy Boyan, Zachery Jansen and Chris Hebert in 2017. They initially operated out of a garage and started from zero dollars. Their flagship disc is the Alpha, a stable fairway driver that they built an entire fan base around before launching any new molds. In 5 years they have grown tremendously and are releasing some of the highest quality discs on the market. For women I would definitely recommend a Lobster! It is an understandable midrange that glides for days and tends to go as far as several of their fairway drivers!
Stephanie- I think the perfect set up is a Jackalope, Mustang and Royal Bullet. My favorites are the Grackle, Diamondback and the Mustang.
2023 is the first year of the Wildflower Disc Golf tour. Where can people find the tour dates and locations?
www.wfdgt.com or follow our social media pages FB and Insta: Wildflower Disc Golf Tour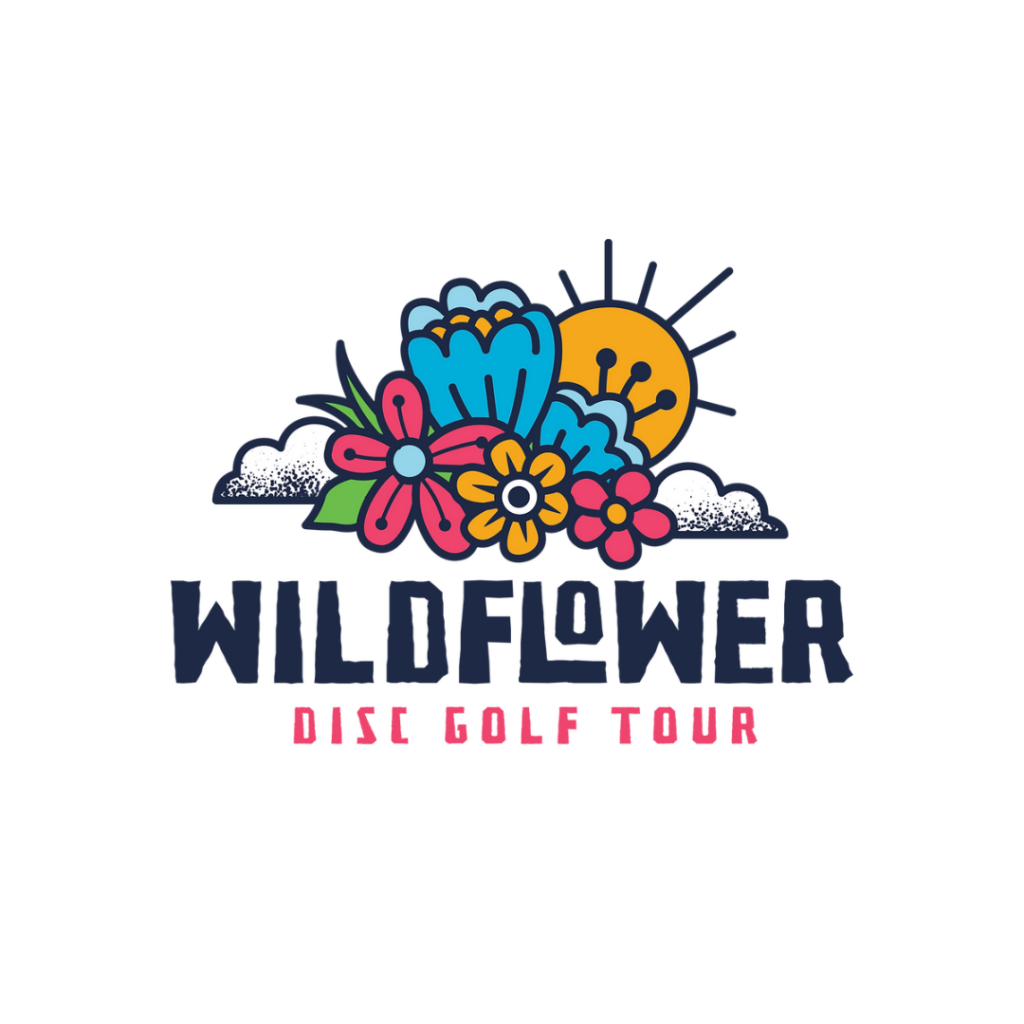 What inspired you to start the Wildflower Disc Golf tour?
We ran a very successful Women's Global Event in May of 2021 and realized that we were a great team. We brought in over 70 women from all parts of Texas.This inspired us to run another all women's event, The WTF Open (not a part of WGE) in April of 2022 and it was just as successful, plus we had so much fun running it. The WTF Open also brought in over 70 women and this is when we knew there was a bigger interest to have more women's only events here in Texas. It was also really cool because all three of us were sponsored by the same manufacturer, Mint Discs, so we affectionately started referring to ourselves as The Wolfpack. With the backing of Mint and the support of the surrounding community, we knew we could make a successful tour possible.
Do you have plans of expanding the Wildflower Disc Golf tour in future years?
Yes, our goal is to expand to other parts of Texas and eventually out of the State as well.
Everything is BIG in Texas! What is the biggest women's disc golf event that out of state travelers should put on their calendar for this year or upcoming seasons?
The entire Wildflower Disc Golf Tour! But if we had to choose just one event it would definitely be The Capital of Texas Open (Women's Weekend) in Austin, Texas as we were awarded an A-Tier (one of the only all women's A Tiers in 2023). And in 2024 we won the bid and we will be hosting the U.S Women's Disc Golf Championship in Round Rock, Texas!!!